National Summit for Educational Equity
Capital Hilton, Washington, DC
9:00 – 9:30 AM EDT – Site Visit Prep

10:00 – 1:00 PM EDT – Site Visit
1:00 – 5:00 PM EDT EQUITY LEADERSHIP INSTITUTE
1:30 AM – 3:00 PM EDT WORKSHOPS

Micromessaging to Reach and Teach Every Student
Explore Nontraditional Careers
Eliminating Barriers through Culturally Responsive Teaching
Equity In Perkins V
8:00 – 9:00 AM EDT – Continental Breakfast
9:00 – 10:00 AM EDT – Welcome & Opening Keynote – Kathy Tran
10:00 – 12:15 PM EDT – Workshops
12:30 – 2:00 PM EDT – Luncheon: Youth Keynote – Tariah Hyland
2:15 – 4:30 PM EDT – Workshops
4:45 – 6:00 PM EDT – NAPE Member Meeting (only for NAPE Members)
6:00 – 8:00 PM EDT – Cultural Exploration (dinners/experiences not included with registration)
Wednesday, April 19, 2023
8:00 AM EDT – 

Continental Breakfast
9:00 – 11:00 PM EDT – Keynote – Dr. Amy Loyd, and Advocacy Panel
1:00 – 3:00 PM EDT – Capitol Hill Visits
2:00 – 4:45 PM EDT – Advocacy Workshops
8:00 – 9:00 AM EDT – Continental Breakfast
9:00 – 10:30 AM EDT – Affirmation Roundtable
9:00 – 11:30 AM EDT – Workshops
11:15 – 1:00 PM EDT – Luncheon: Closing Keynote – Dr. Eve Ewing
Opening Keynote, April 18
Shaping the Future with Youth at the Forefront: The Importance of Community Engagement in National Policy-Making
Kathy Tran is a senior policy analyst with CLASP's youth policy team, with a focus on education equity, workforce development, community organizing, youth participatory action research, and Opportunity Youth.
Prior to joining CLASP, Kathy worked on a variety of education issues in California. After college, Kathy returned to work at the local non-profit organization in her hometown where she was a community organizer as a young person.
She worked at OC Human Relations helping coordinate the BRIDGES campus climate youth program in public schools throughout Orange County, California. She worked there alongside youth, teachers, and district leaders to build more safe, inclusive, and equitable campus climate systems. She is passionate about creating equitable education opportunities that allow all young people to flourish and strongly believes young people should be able to thrive in the communities they grew up in.
After graduating from the Harvard Graduate School of Education (HSGE), Kathy was an HGSE Dean's Education Fellow with the Detroit Public Schools Community District. In that role, she worked with the Partnerships & Innovation office to create a tool to connect families and direct services resources.
Kathy holds a Master of Education Policy and Management from HSGE. As a graduate student, she helped lead a team of 2 Sadie Nash youth leaders on a Youth Participatory Action project to research the role high schools have on youth activism. She also received her Bachelor of Arts degree in political science and Asian American studies, with a minor in education from the University of California, Berkeley.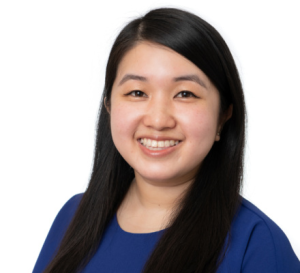 Harnessing the Power of Voice
Tariah Hyland is a sophomore political science, and legal communications minor at Howard University from Wilmington Delaware. Hyland's passions include uplifting and empowering students of color, reforming and enhancing policy efforts, and overall advocating for a better society.
At Howard, Tariah Hyland serves as the president of Howard University's Black Girls Vote, is the student advocacy director for the college of arts and sciences, on the E-Board for Howard University College Democrats, and Howard University Special Olympics. She also served on the Howard University general education committee. Hyland, has had previous internship experience with congresswoman Lisa Blunt Rochester, and Emerson Collective. Recently, she has been recognized as an AT & T rising future maker, and a Target Scholar. She hopes to continue gaining a plethora of experiences to prepare her for her career ahead.
Advocacy Day Keynote, April 19
Assistant Secretary of OCTAE
Amy Loyd, Ed.L.D., has an extensive background in education and the nonprofit sector, and has designed and led programs across the United States that improve education and workforce outcomes for people and strengthen communities. Most recently, Dr. Loyd was a vice president at Jobs for the Future, where she led the organization's programs in college and career pathways that span K-12 and postsecondary education and training into the world of work; in workforce development with a lens on economic advancement; in state and federal policy; and in diversity, equity, and inclusion. She previously was the director of education at Cook Inlet Tribal Council, leading a network of schools and programming providing comprehensive, culturally responsive education, training, and wraparound services to the Alaska Native and Native American communities.
Dr. Loyd holds a bachelor's degree from St. John's College and a doctorate in education leadership from the Harvard Graduate School of Education, where she was an adjunct lecturer focused on using career pathways to increase opportunity and equity. She is a native of Albuquerque, New Mexico.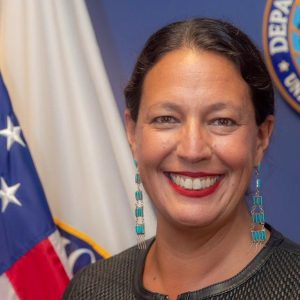 Closing Keynote, April 20
Hands Clasped: Schools and the Racialized Unruly Body
Dr. Eve L. Ewing is a Chicago-based sociologist of education. She is the award-winning author of four books, including a book for young readers Maya and the Robot; the poetry collection 1919, the nonfiction work Ghosts in the Schoolyard: Racism and School Closings on Chicago's South Side, and her first book, the poetry collection Electric Arches, which was named one of the year's best books by NPR and the Chicago Tribune. She is the co-author (with Nate Marshall) of the play No Blue Memories: The Life of Gwendolyn Brooks. She also wrote the Ironheart series and the Champions series for Marvel Comics. Ewing is an assistant professor at the University of Chicago School of Social Service Administration.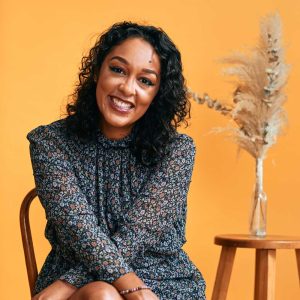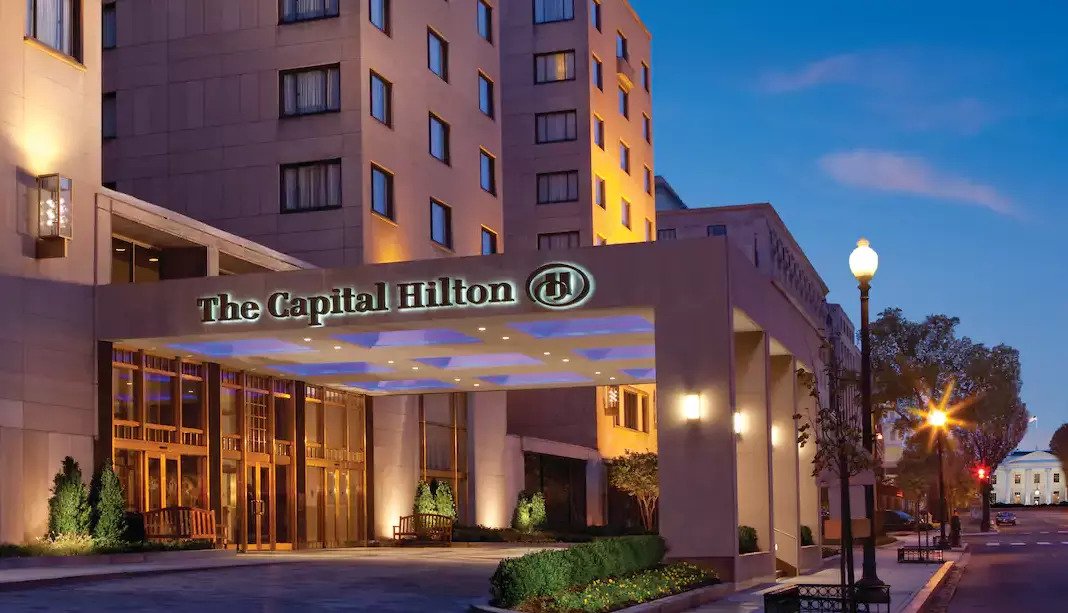 Capital Hilton
1001 16th St NW
Washington, DC 20036