National Summit for Educational Equity
"Pathways to an Equitable Workforce"
Opening Keynote, April 26
Structural Belonging: An Imperative for Equitable Education Outcomes
Student sense of belonging is a basic human need. Research suggests that satisfaction of this need is critical for optimal learning, development, and student success. Yet, racist and oppressive institutional structures, particularly in predominantly White educational contexts, coalesce in the othering and unbelonging that so many racially minoritized students experience. In this talk, Dr. Johnson will present a socio-ecological perspective on sense of belonging, emphasizing the importance of structural-level interventions that address anti-Black and oppressive educational cultures.
Dr. Royel M. Johnson is Associate Professor of Higher Education and Social Work at the University of Southern California. He is also the inaugural Director of Student Engagement in the USC Race and Equity Center and a faculty affiliate in the Pullias Center for Higher Education.
Dr. Johnson is a nationally recognized expert on issues of educational access, racial equity, and student success. His work has an unapologetic focus on Black and multiply marginalized populations like those impacted by the criminal punishment, child welfare, and inequitable educational systems. Dr. Johnson has been awarded roughly $5.1 million in grants and contracts to support his work and has more than 40 academic publications, including articles in the Journal of Higher Education, Peabody Journal of Education, Teachers College Record, and Journal of College Student Development.
He is also lead editor (with Liliana Garces and Uju Anya) on a new book, Racial Equity on College Campuses: Connecting Research and Practice, which is published by SUNY Press. Later this year, Jossey-Bass will publish a monograph he co-edited with Leonard Taylor, Enacting Student Success: Critical and Alternative Perspectives for Practice. And he is hard at work on a new single-authored book: Family Matters: How Youth in Foster Care Access College, which will be published by Teachers College Press.
Dr. Johnson is deeply committed translational research that informs policy and practice. He has delivered over 100 invited talks and regularly consults with campuses and national organizations. In 2020, Pennsylvania legislators sought his consultation on HB2952, which aims to ban the use of criminal record screening on college applications. He is Co-Director of the EdEquity Research-to-Policy Collaborative with Francesca Lopez—a rapid response network designed to increase the use of research by critically conscious education scholars in policy making.
In recognition of Dr. Johnson's exemplary scholarly and professional contributions, he has received numerous awards, including the 2020 Distinguished Young Alumni Award from the University of Illinois and the 2022 Outstanding Contribution to Multicultural Education and Research Award from ACPA—College Educators International.
Dr. Johnson is a two-time graduate from the University of Illinois at Urbana-Champaign, where he earned a B.A. in Political Science and an Ed.M. in Educational Policy Studies. He earned his Ph.D. in higher education and student affairs, with a cognate in race and social policy, from The Ohio State University.

Dr. Harper's keynote is sponsored by the Communities Foundation of Texas.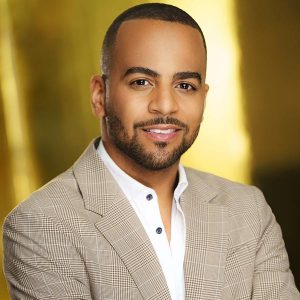 Public Policy Date, April 27
U.S. Secretary of Education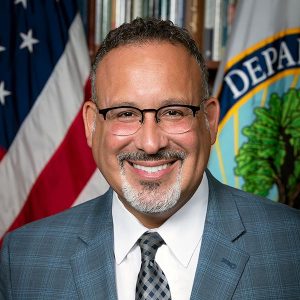 Senior Advisor, Office of the Secretary, U.S. Department of Education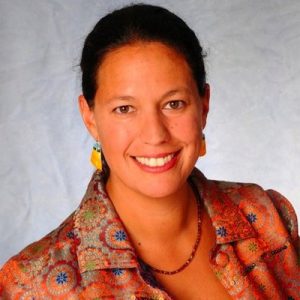 Closing Keynote, April 28
""The Fire Within: Nurturing the Embers of Change""
Burnout is real. Feeling overwhelmed in the face of rampant inequity is real. And your desire to continue to engage in the work of equity and justice in education is real, too. So what do we do to continue to craft meaningful pathways to workforce equity, all while navigating ever-increasing attacks on our ability to be the educators we need to be? Join us for a closing keynote that will offer a roadmap for resistance and renewal, melding inspiration with practical takeaways.

Dr. Sumun L. Pendakur (Sumi) is a seasoned, national expert and sought-after speaker on diversity, equity, and inclusion, who believes that we have infinite capability to imagine and enact a more just, equitable, and compassionate world. She has served as a thought partner and capacity-building trainer and speaker for nearly 250 higher education institutions, associations, non-profits, and corporations. Sumi's work and research focuses on helping organizations build capacity for social justice and racial equity by empowering individuals at all levels to be transformational agents of change in their spheres of influence.
Sumi has held roles such as the Chief Learning Officer at the USC Race and Equity Center, dedicated to advancing scalable racial justice in multiple sectors; as the Assistant Vice President for Diversity and Inclusion at Harvey Mudd College, serving on the President's Cabinet and directing the Office of Institutional Diversity; and as the Director for USC Asian Pacific American Student Services.
Sumi is serving her second term on the Board of Directors for NADOHE, the National Association of Diversity Officers in Higher Education. In 2019, she was named one of the top 35 women in higher education by Diverse: Issues in Higher Education magazine. Sumi is the multilingual daughter of immigrants, was raised in the Midwest, and now calls Los Angeles her home. She is the wife of actor Sunil Malhotra, and proud mommy to Shashi Veer and Shama Shakti.
To learn more, visit her website or follow her on LinkedIn, Twitter, or Instagram,