2021 Summit for Educational Equity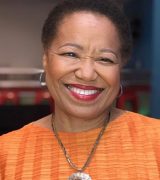 Dr. Gail Christopher
Opening Keynote: Truth, Racial Healing and Transformation in Education
Dr. Christopher is an award winning social change agent leading national initiatives that tackle racial and ethnic disparities. Her visionary leadership while at the W. K. Kellogg Foundation led to the Truth Racial Healing and Transformation effort for America. Patterned after the Truth and Reconciliation Commission in South Africa, this community-based work is focused on bringing about deep healing by first addressing the false racial hierarchies within our society. Dr. Christopher is also known for her pioneering work to infuse holistic health and diversity concepts into public sector programs and policy discourse. In 2019, Dr. Christopher became the Executive Director of the National Collaborative for Health Equity.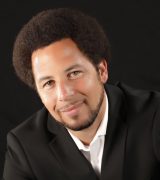 J. Luke Wood
Closing Keynote: Advancing Equity in a Climate of Resistance and Opportunity: Aligning Culture and Strategy. 
J. Luke Wood, Ph.D. is Vice President of Student Affairs & Campus Diversity and Dean's Distinguished Professor of Education at San Diego State University. He is the Co-Director of the Community College Equity Assessment Lab (CCEAL), a national research and practice center that partners with community colleges to support their capacity in advancing outcomes for underserved students of color. Dr. Wood has authored over 160 publications, including more than 70 peer-reviewed journal articles and 15 books.