National Summit for Educational Equity
"Pathways to an Equitable Workforce"
The National Summit for Educational Equity (NAPE Summit) brings together administrators, teachers/instructors, counselors, and educational leaders to focus on the individual, institutional, and systems-level work that are required to identify and remove barriers to access and opportunity; foster equitable learning environments; and increase and support pathways to an equitable workforce.
The NAPE Summit offers learning and community building opportunities through workshops, interactive learning sessions, and networking events to strengthen our equity lens and build our capacity to advocate and organize for change within our communities.
Designed to provide knowledge and tools to help you fulfill your professional mission, workshops led by

nationally recognized experts

address diversity and inclusion in preparing every student to be career and college ready.

Established to

initiate inside access to policy makers

, Public Policy Day encourages dialogue about relevant issues in federal education and workforce development agencies.

Organized to deliver insights into the latest research and policy considerations in achieving equitable education and accessible career pathways, sessions place best practices at your fingertips – particularly in CTE and STEM pathways.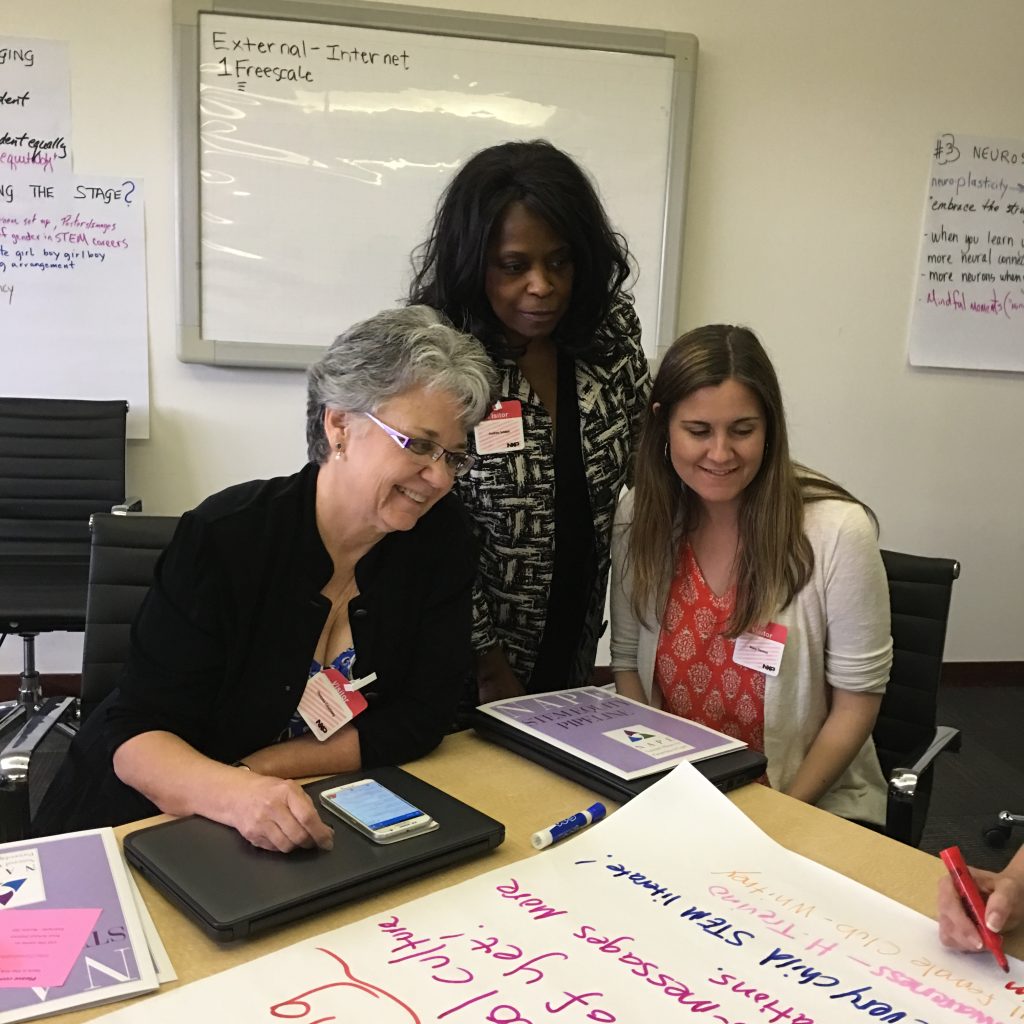 Registration to open soon!
Preconference Fees
Leadership Institute – $100 member/$150 non-member
Workshops – $75 member/$125 non-member
11:00 AM – 1:00 PM EDT  – 

4 workshops 

2:00 – 4:00 PM EDT  – 

4 workshops 

2:00 – 5:00 PM EDT  –   

Leadership Institute
Conference Fees
$250 member
$350 non-member
10:30 – 11:00 AM EDT  –  Good Morning Summit

11:00 – 12:30 PM EDT  – Keynote

1:00 – 2:00 PM EDT  – Workshops

2:30 – 3:30 PM EDT  – Workshops

4:00 – 5:00 PM

 EDT  – 

Workshops 
Wednesday, April 27, 2022
10:30 – 11:00 AM EDT  – Good Morning Summit

11:00 – 12:30 PM EDT  – Keynote

1:00 – 2:00 PM EDT  – Workshops

2:30 – 3:30 PM EDT  – Workshops

4:00 – 5:00 PM

 EDT  – 

Workshops 
11:00 – 11:30 AM EDT  – Good Morning Summit

11:30 – 12:30 PM EDT  – Workshops

1:00 – 2:30 PM EDT  – Closing Keynote